Travel Directions
First a word on road conditions and vehicle concerns:
We strongly recommend that you follow the route outlined in our maps and directions below. There are other routes that can get you to Table Mountain which may seem shorter if you are coming from the north on Hwy 2 / Hwy 97, however those roads are dirt/gravel the entire way and generally not suitable for anything other than the most adventerous 4-wheeler.
The road to Table Mountain, following our directions, is paved to within three miles of the star party site, and is gravel for the remainder of the distance. The paved road is, at times, steep and always narrow (only one lane, with turn outs for passing) so caution and careful driving is necessary.
Use special care if driving an RV, motorhome or pulling a trailer. Those in route to the 1998 star party found that due to very hot weather, many vehicles developed vapor lock problems. Be certain that your transportation is in good working order to help minimize those problems.
When leaving, be sure to use the lowest gear in your vehicle and use your brakes as little as possible to avoid overheating and loss of brakes.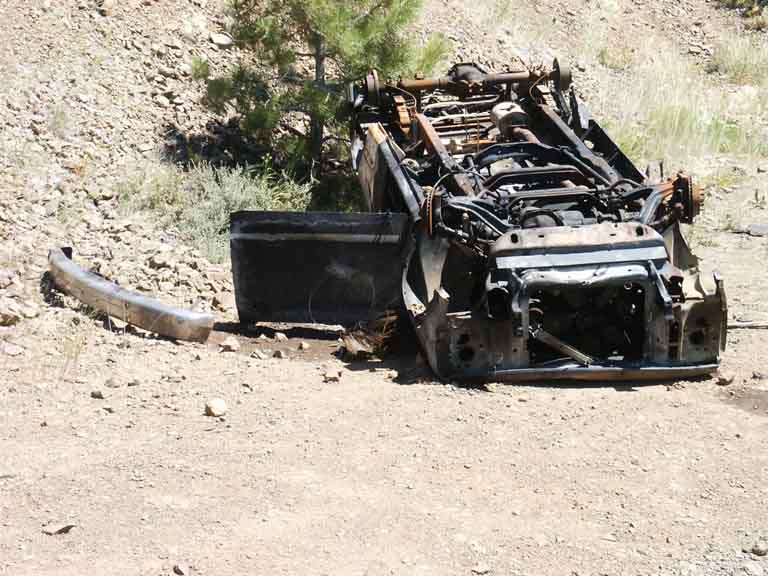 TMSP MAP:
There are two different versions of the map to the site on this page. One is a PDF file and the second is an HTML page. There are also written directions.
1. A link to a printable Adobe PDF format map

with driving instructions to Table Mountain is available here.
If you do not have Adobe Reader you can download and install it from this

link. Acrobat Reader is a free application.
If you do not have Acrobat Reader, follow these steps to download and install it:
Go to and follow the three simple steps to download the program.

Close your browser and install the program.

Reopen your browser and return to this site to download the forms you require.
2. We also have an HTML version of the map at the following link.
Click here to link to a MAP using your browser to print
3. Link to Google Map.
4. Here are the written directions to the site.
Driving Directions:
Take Exit 106 off I-90 (west Ellensburg Exit)

Go straight through 4 way stop, on Cascade Way

At 0.6 miles, immediately after railroad bridge, turn left on Reeser Creek Rd

At about 12 miles from the freeway, Reeser Creek Rd becomes one lane NF 35

Stay on NF 35 up Reeser Canyon, it is paved, but becomes gravel at the intersection with 3521, for the last two miles

Turn left to Lion Rock, and follow the TMSP signs to the registration area.
Latitude 47 - 15' Longitude 120 - 35'
These are approximate GPS coordinates for the site. They should be good enough for a map reference and travel directions.
If you need more specific numbers for automated telescope data, you are advised to check one of the many websites on the Internet.