Telescope Building Program
2017 Solar Eclipse Special Project:
Solar Projection Adapter Kit
The TMSP Student Telescope Making Program is excited to announce that in anticipation of this years total solar eclipse that our team has switched gears and has been developing something new for astronomers of all ages! For 2017, we are going to be building solar projection screens that can be used with your existing telescope to enjoy viewing the sun with your family & friends!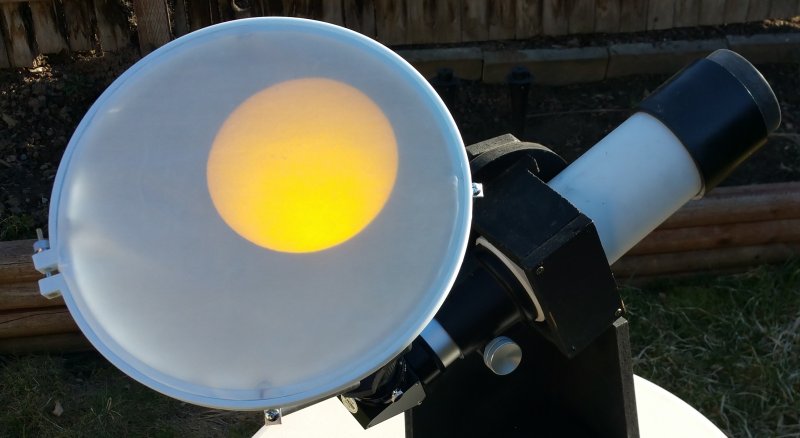 Solar projection is a safe method to view the sun and and solar phonomena such as sun spots and solar eclipses. This process turns your telescope into something like a film projector, projecting a large highly detailed image of the sun onto the viewing screen for all to see.
The screen assembly is extremely lightweight, weighing less than many common "ultra-wide" eyepieces! That is including the weight of the included all metal solar projection eyepiece!
We will have two standard sizes available:
8" projection screens for small to medium sized telescopes, and
10" projection screens for medium to large telescopes. (Other larger sizes my be vailable on a limited basis.)
Pricing:
8" screen with eyepiece: $30
10" screen with eyepiece: $40
Kit Incudes:
Projection screen assembly
Metal solar projection eyepiece
Color filter to provide color image: Yellow, light yellow or orange.
Optional:
1.5X barlow assembly ~$15
The "truss" tubes are made from carbon graphite arrow shafts. You can choose between a yellow, light yellow or orange filter. You can swap out the eyepiece or add the 1.5X barlow lens for use on other scopes of different focal length.
Eyepieces: 25mm & 9mm
Recommended setup:
9mm Telescope Focal Length under 500mm
25mm w/1.5X barlow Telescope Focal Length 500mm - 1000mm
25mm Telescope Focal Length over 1000mm
Maximum aperture recommended: 90mm (Telescopes over 90mm should be stopped down.)
Screen: Choice between Black, grey or white HD rear projection screen material.
We will have demo units setup for trial so that folks can pick what works best with their setup.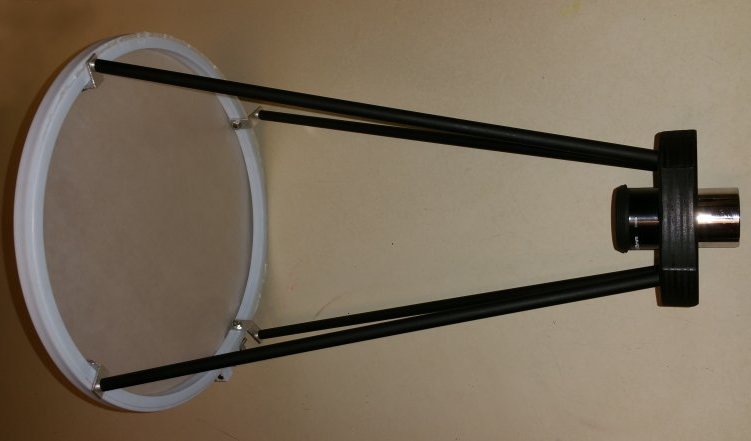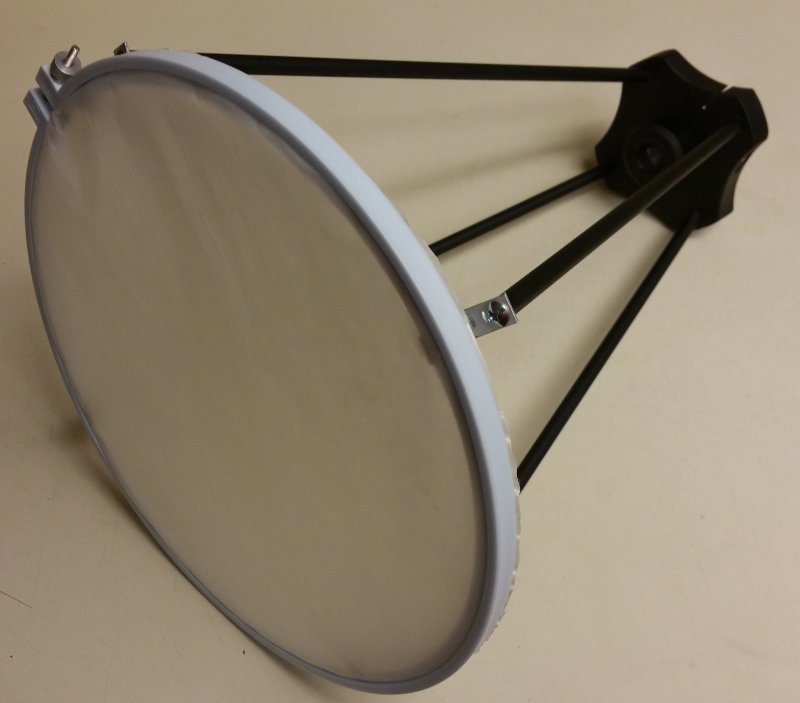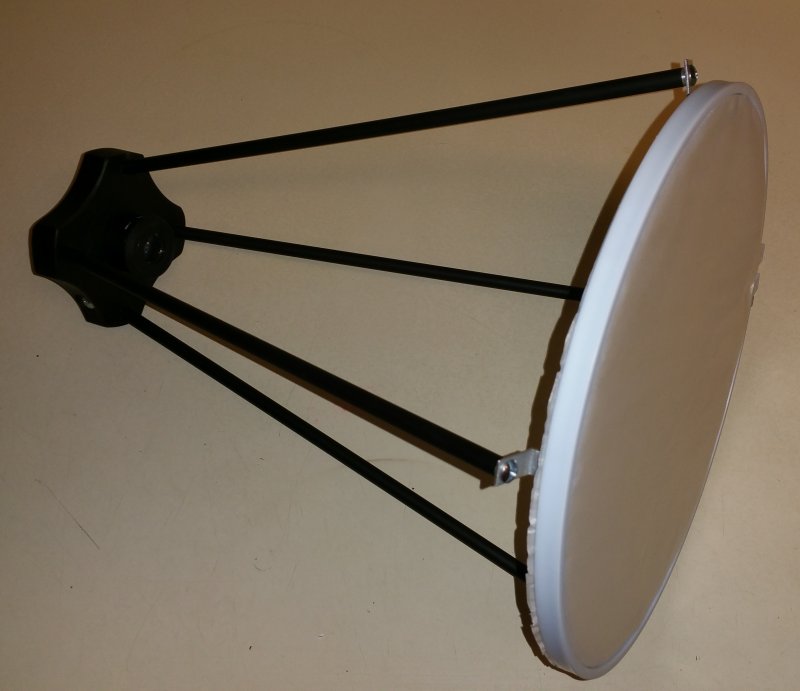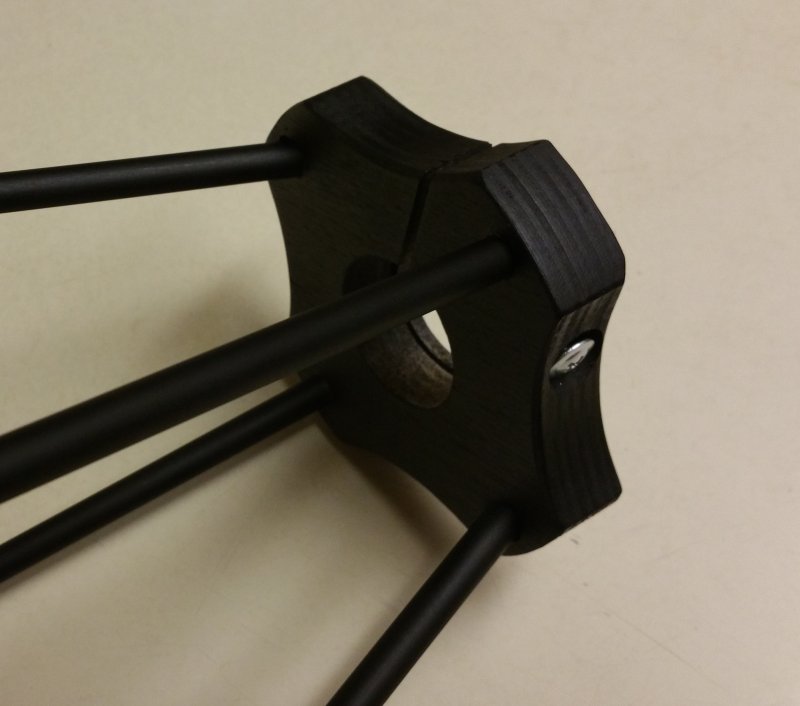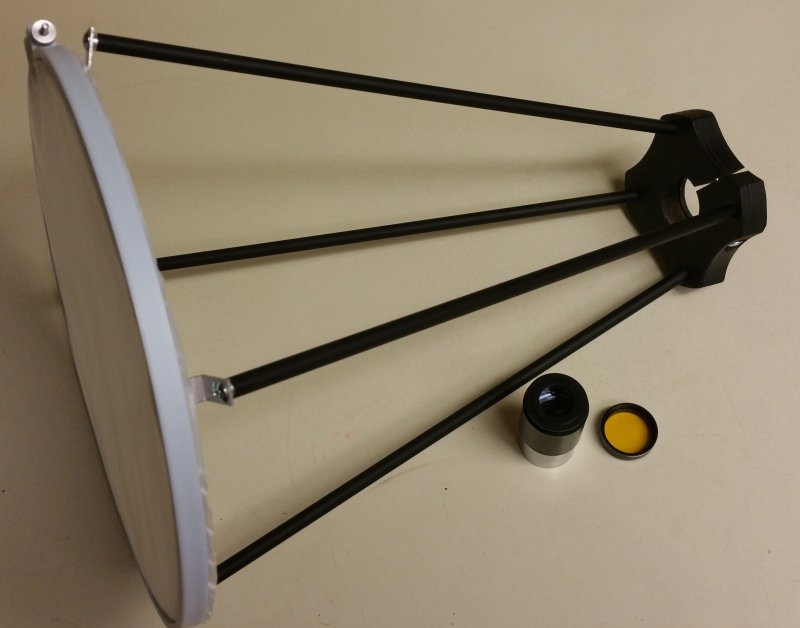 If you are interested and want to order and build one of these solar projection kits, please send an email to scopekit@tmspa.com to place your order.