Thank You!!
We here at TMSPA would like to thank our attendees, Guest Speakers and Vendors for a fabulous 2015 Table Mountain Star Party!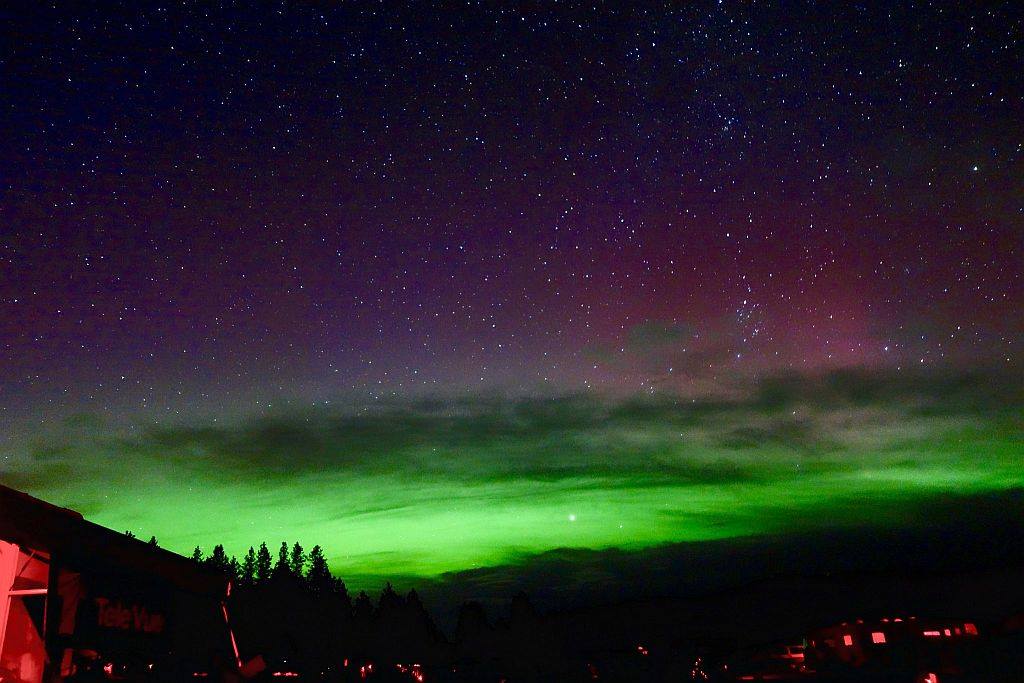 Aurora Borealis on display Saturday night. Photo courtesy of Larry Cerullo.
We look forward to seeing you all again in 2016!!
---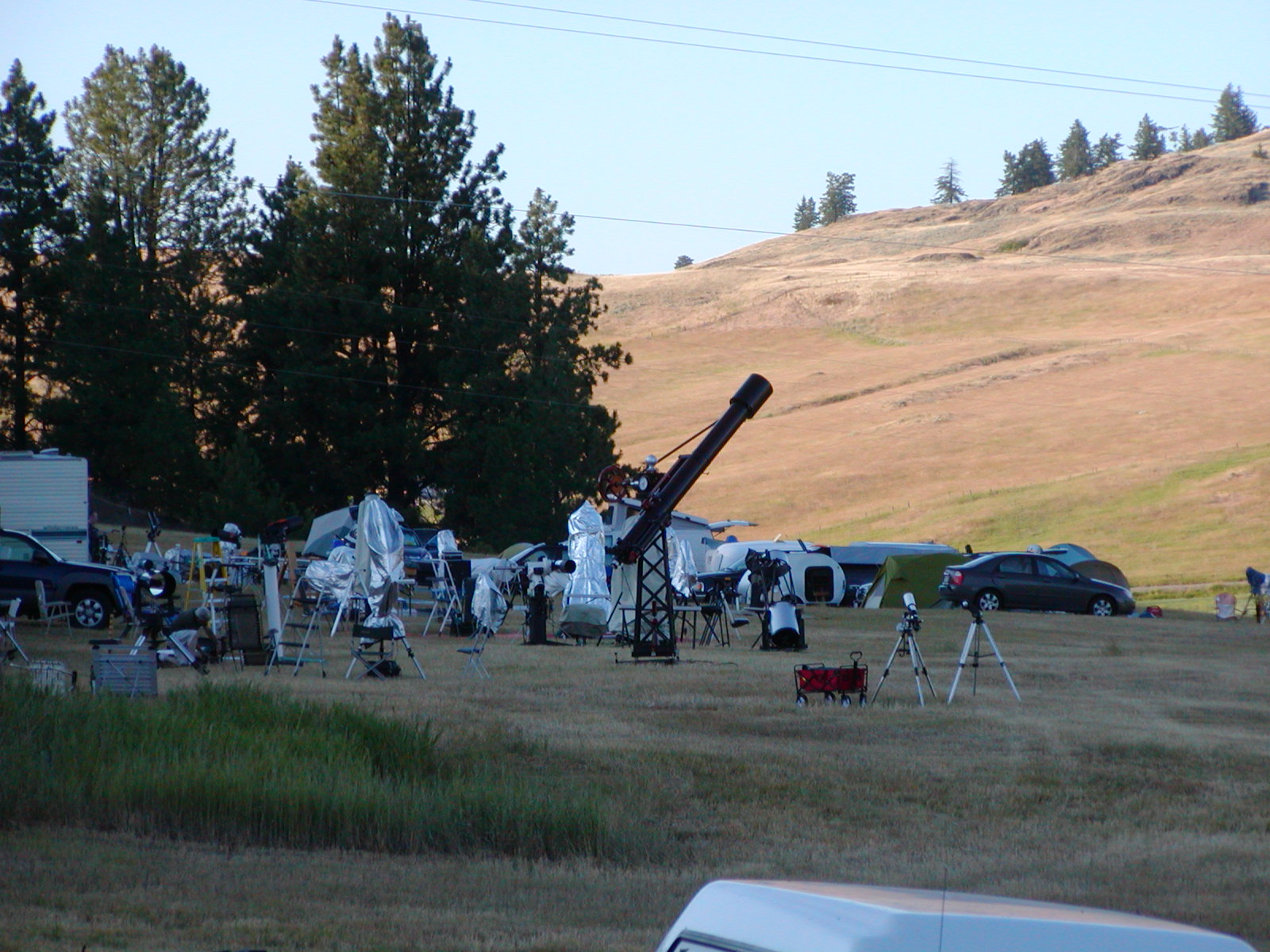 ---
2015 Guest Speakers
We have lined up another excellent group of presenters for our Speakers Program this year! Speakers this year include:
Bob Abel, Professor of Applied Physics - colaborator on the Large Synoptic Survey Telescope (LSST)
Jeff Kissel Ph.D, Controls Engineer at the Hanford Laser Interferometer Gravity-wave Observatory (LIGO)
Dr. Michael Allen, Senior Instructor of Physics and Astronomy, Washington State University
Dr. Guy Worthey, Galaxy Evolution researcher, Washington State University
This list is not the entire body of presenters for this year - we are working to add a few more to the lineup. See the Speakers Program page for information and updates.
---
Observers Program for 2015
It's been updated for 2015, with a new list of objects added to the lists from previous years. Krieg and Tom have provided a theme for this year: "Near, Far, and Faint Fuzzies in a Faint Fuzzy". The list includes finding some stars that are known to host exoplanets; digging some Abell galaxy clusters in Pegasus, Perseus and Andromeda; and challenging you to locate some of the H-III regions in M33, the Triangulum Galaxy. And, as always, you're welcome to work on the Observers Program lists from previous years and still be able to earn your pin. More info, and copies of the lists, are on the Observers Program page.
---
TMSPA Weblog

Want to stay up-to-date with news and announcements about the Table Mountain Star Party? We have our own TMSPA Weblog service so that you can get those updates via RSS feed. We'll be posting announcements regarding registration, Speakers Programs and other TMSP news on the Weblog. Check it out and subscribe to the RSS feed and you'll always get the latest information.