Telescope Making Program
2017 Solar Eclipse Special Project:
Solar Projection Adapter Kit
The TMSP Student Telescope Making Program is excited to announce that in anticipation of this years total solar eclipse that our team has switched gears and has been developing something new for astronomers of all ages! For 2017, we are going to be building solar projection screens that can be used with your existing telescope to enjoy viewing the sun with your family & friends!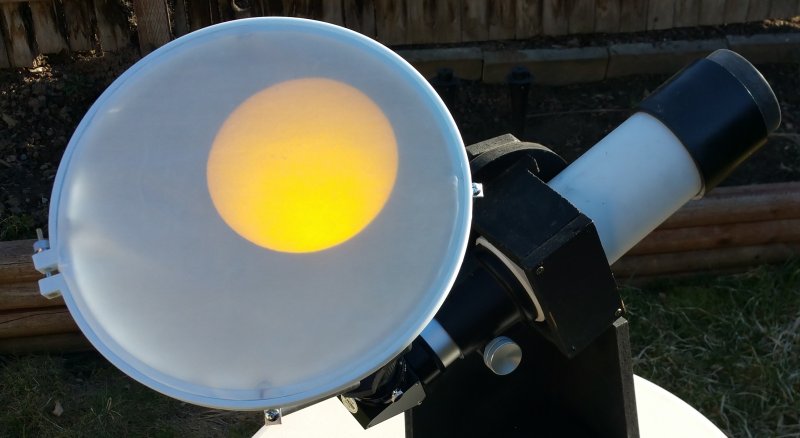 Solar projection is a safe method to view the sun and and solar phonomena such as sun spots and solar eclipses. This process turns your telescope into something like a film projector, projecting a large highly detailed image of the sun onto the viewing screen for all to see.
The screen assembly is extremely lightweight, weighing less than many common "ultra-wide" eyepieces! That is including the weight of the included all metal solar projection eyepiece!
We will have two standard sizes available:
8" projection screens for small to medium sized telescopes, and
10" projection screens for medium to large telescopes. (Other larger sizes my be vailable on a limited basis.)
Pricing:
8" screen with eyepiece: $30
10" screen with eyepiece: $40
Kit Incudes:
Projection screen assembly
Metal solar projection eyepiece
Color filter to provide color image: Yellow, light yellow or orange.
Optional:
1.5X barlow assembly ~$15
The "truss" tubes are made from carbon graphite arrow shafts. You can choose between a yellow, light yellow or orange filter. You can swap out the eyepiece or add the 1.5X barlow lens for use on other scopes of different focal length.
Eyepieces: 25mm & 9mm
Recommended setup:
9mm Telescope Focal Length under 500mm
25mm w/1.5X barlow Telescope Focal Length 500mm - 1000mm
25mm Telescope Focal Length over 1000mm
Maximum aperture recommended: 90mm (Telescopes over 90mm should be stopped down.)
Screen: Choice between Black, grey or white HD rear projection screen material.
We will have demo units setup for trial so that folks can pick what works best with their setup.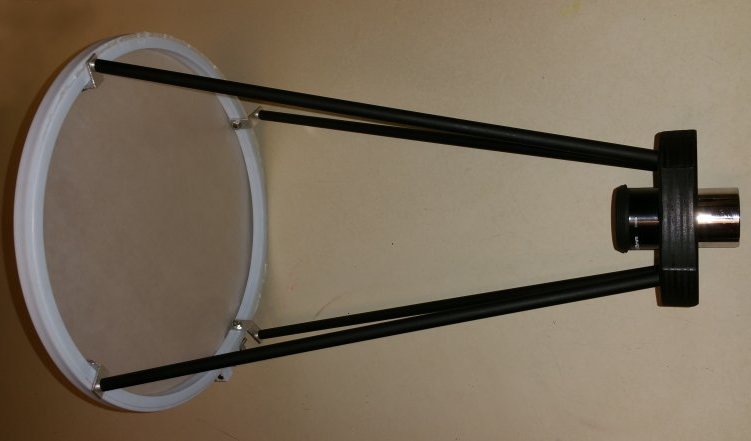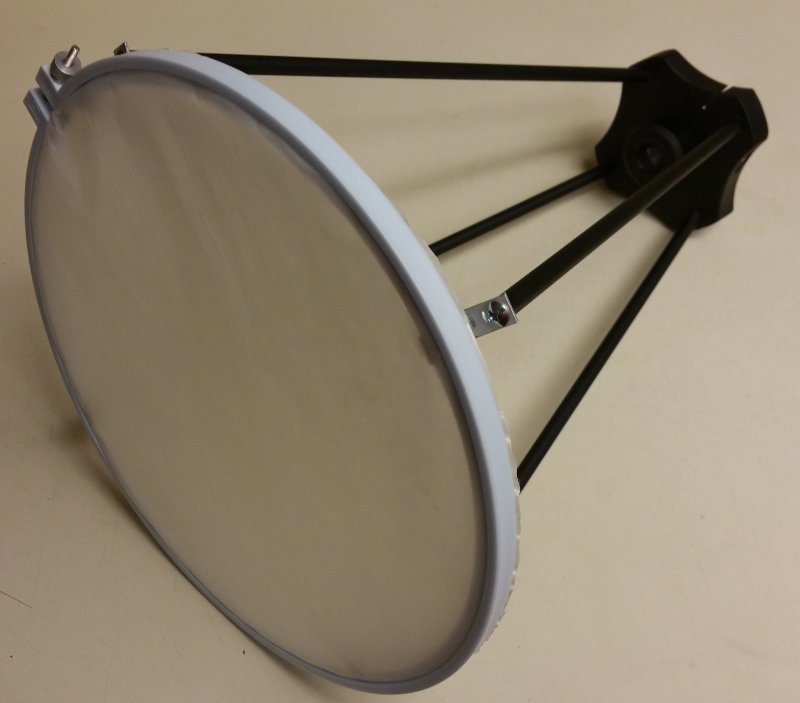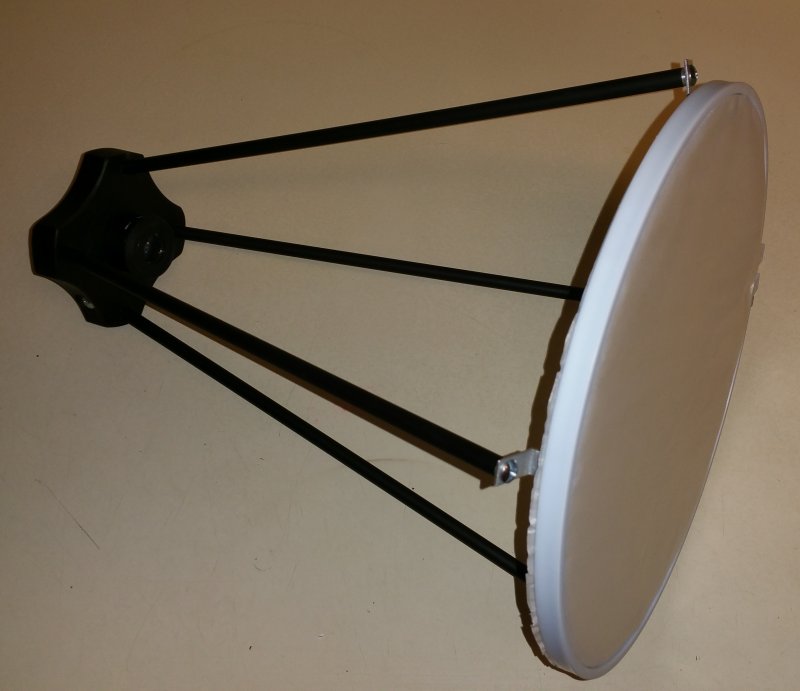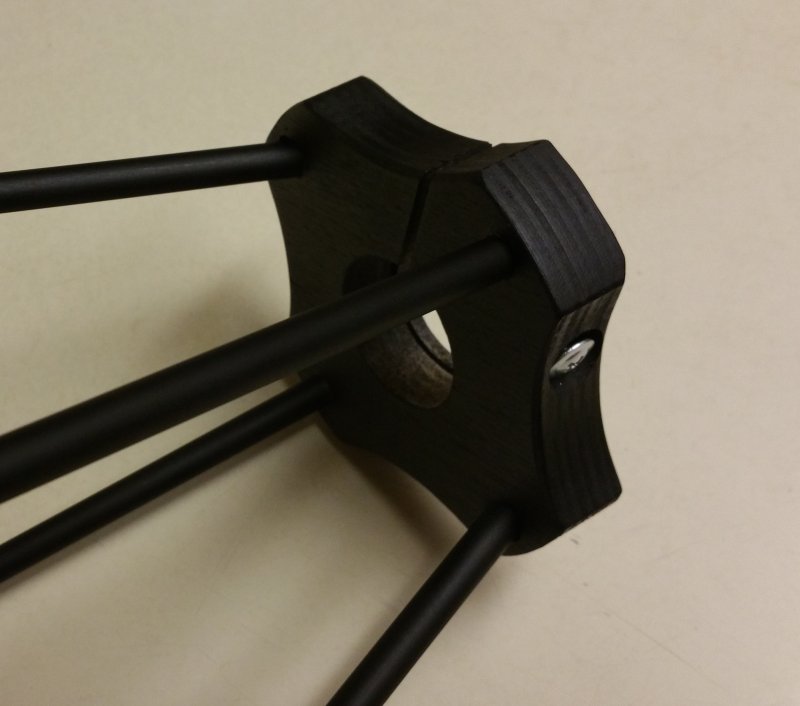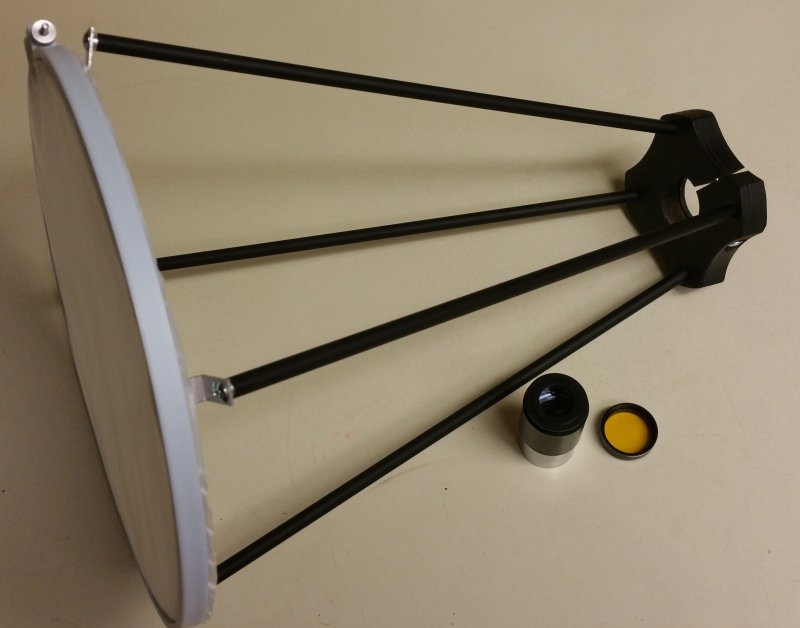 ---
We have at least two telescope kits available for 2017. Please read the information below for cost, specification and how to pre-order a kit.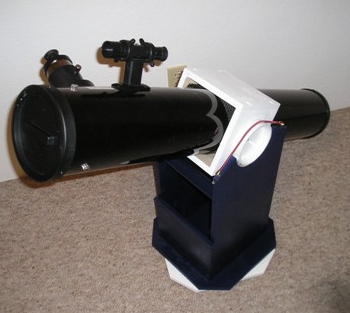 (pictures not representative of current kits)
TMSP will again host the Telescope Making Program at this year's Star Party. You can sign up for the program and build your own telescope. The optical tubes and the Dobsonian mounts will be assembled in the program. We ask that any Student-age participant have at least one adult helper, and the list of "things you may want to bring" will be emailed to you with your kit purchase.
The program will be approximately two hours on both Thursday and Friday, from 10:00am to noon each day. You may sign up to build your scope either day, and more time will be scheduled if needed for everyone to complete their kit. We will have some exterior paint available to paint the mounts, but if you want a specific color you may want to bring a quart of exterior paint of your choice.
---
For 2017, we have one 6" f/8 telescope kit for $225 when purchased prior to the star party. There is also one 5" kit available.
Please contact us for pricing and availability; we may be securing more kits as we approach the event and will post updates on availability.
---
If you are interested in building one of these kits, please send an email to scopekit@tmspa.com. We will get in touch with you as to the availability of the kits, arrange payment and send you more details.
---
Included in each kit is:
Optical tube assembly


Telrad or Rigel Red-dot Finder*


1.25" or 2" focuser*


25mm and 15mm Plössl Eyepieces*


Baltic Birch plywood for mount


All of the parts needed to assemble the mount.
( * Items subject to change based on availability.)
Some items you might find useful to bring along to help you in the project are:
Brush(s) to paint with


Clothing to wear while painting


1 or 2 sheets of medium and/or fine grit sandpaper


Battery powered screw gun (Cordless Drill with #1 Phillips bit)
These are not required, however you might find them handy for you to use.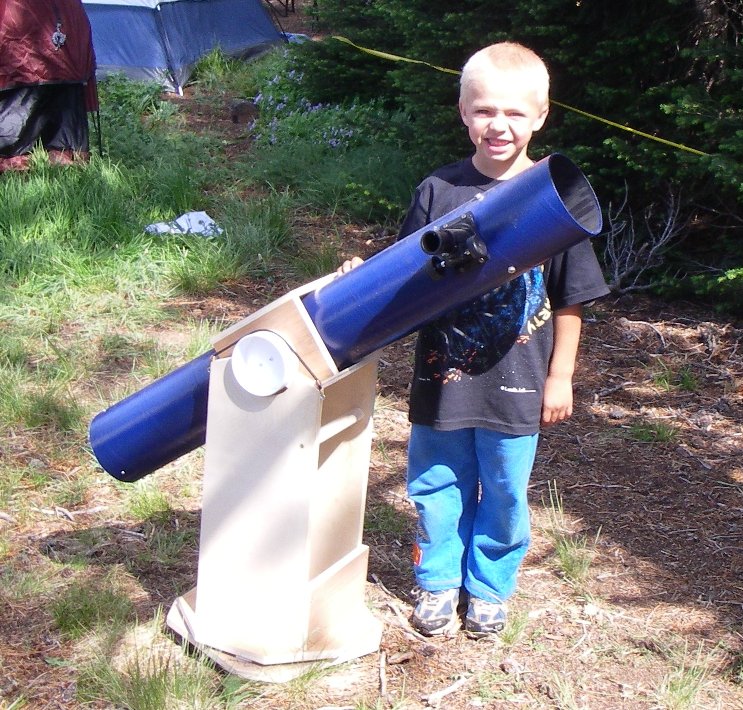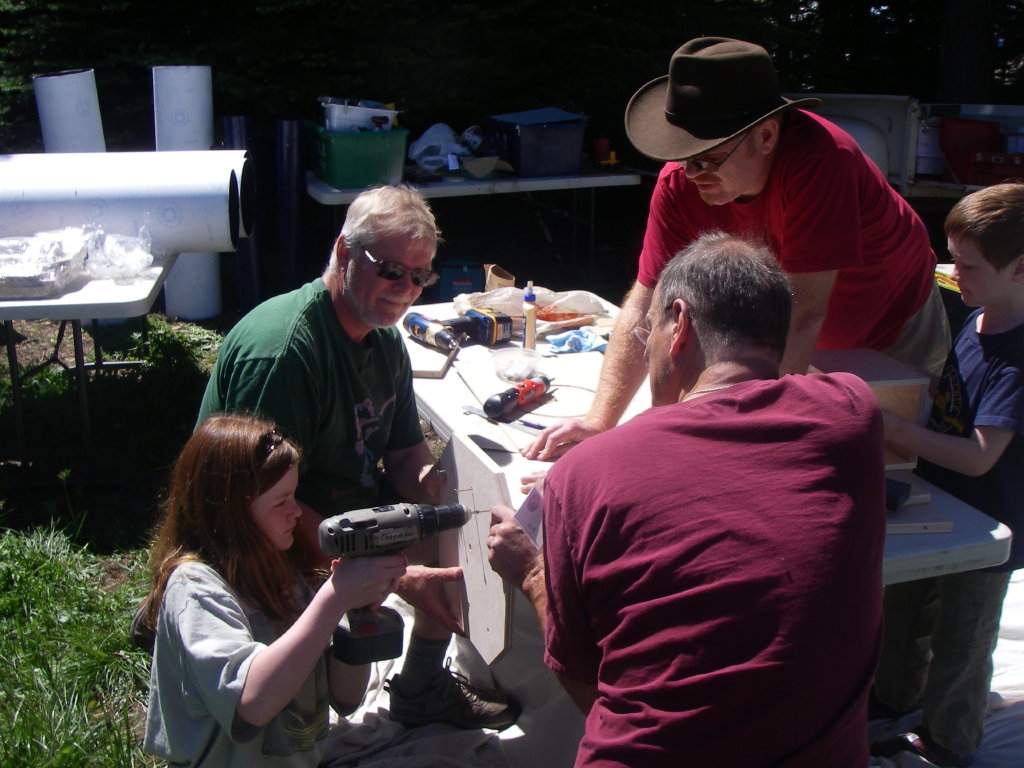 ---
Some Q&A
Q: Will I be able to use this telescope at the Star Party?
A: YES! The end goal of the first class on Thursday is to have a functional scope that you can use that night.
Q: Will I have to cut any wood? Do I need to use power tools?
A: All the pieces for the telescope are pre-fabricated. The parts for the base will be prepared ahead of time, and at the star party there will be the (ever-dreaded) "some assembly required."
Q: Will I need to provide any parts to be able to use the telescope?
A: No, the kit will yield a ready-to-use telescope when completed. A basic set of eyepieces will be included with the kit.
Q: What if I've never had a telescope before, will you show me how to use it?
A: YES! Another goal of the class is to help the participants understand the basic principles of how a reflecting telescope works. The second day of the class there will be instruction on the care for the scope and how to collimate it for the best performance.
If you have any further questions, please send them to scopekit@tmspa.com