Telescope Judging
Every year, we have a Telescope Making Contest for those who would like to enter their handiwork...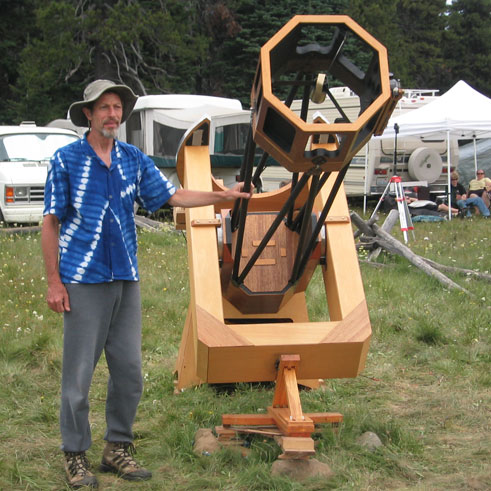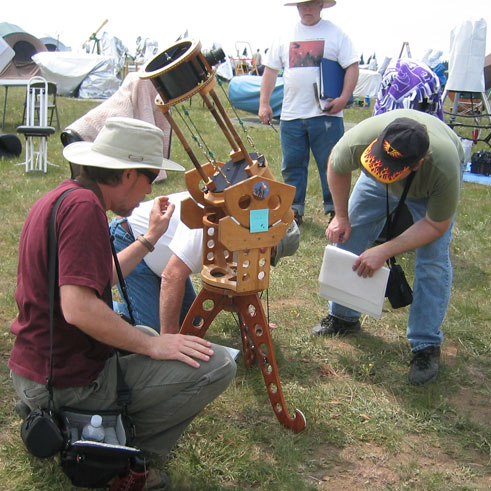 ...to see how it stacks up against the competition.
You can register your entry at the Table Mountain Information Booth. A judging area is set aside at the north end of the main telescope field for the judging session - please check when you register your entry when the session will be held. If your scope is too heavy or complicated to bring to the judging area, meet there at the appointed time and the judges will come to your scope.
Entry categories will be as follows:
Optical Excellence* (Homemade only).


Dobsonian


Workmanship - ** amateur (any material: wood, metal, plastics, etc)


Workmanship - professional (any material: wood, metal, plastic, etc)


Innovative design (scope or accessory)


Use of common material


Best first-time scope (Open to Adults)


Best first-time scope (Students Only)


Judges' Choice***
* This category will be judged on Friday night. If the weather does not permit good viewing, judges will eliminate this category for that year.
** This category is not open to professional machinists, cabinetmakers, or other professional trades people.
*** This category is at the discretion of the judges. A $300 certificate will be awarded to the winner for purchases made with our vendors or at the Stuff Shack.
Two or more entries must be made into a category before an award will be given. Judges have been known to alter or even create new categories at their discretion.....