---
TMSP 2015 and Beyond
As you may have noticed, TMSP 2015 will again take place at the Eden Valley Guest Ranch. We at TMSPA have received many questions and comments about returning to our namesake site on Table Mountain. We ask that you take a few minutes to read our statement regarding the future location of TMSP.
---
TMSP 2014 In Review
Alan Dyer, co-author of The Backyard Astronomer's Guide and one of our Guest Speakers in 2014, has published some of his pictures and thoughts about TMSP 2014 on his website. He also graciously provided us with some of his pictures and a video which you can see here. Our thanks to Alan for joining us this year and sharing this material with us.
---
Brent Baker from the Okanogan Gazette-Tribune published his impressions of TMSP after attending this year. His article is definitely worth a read. Thanks Brent!
---
In Memoriam: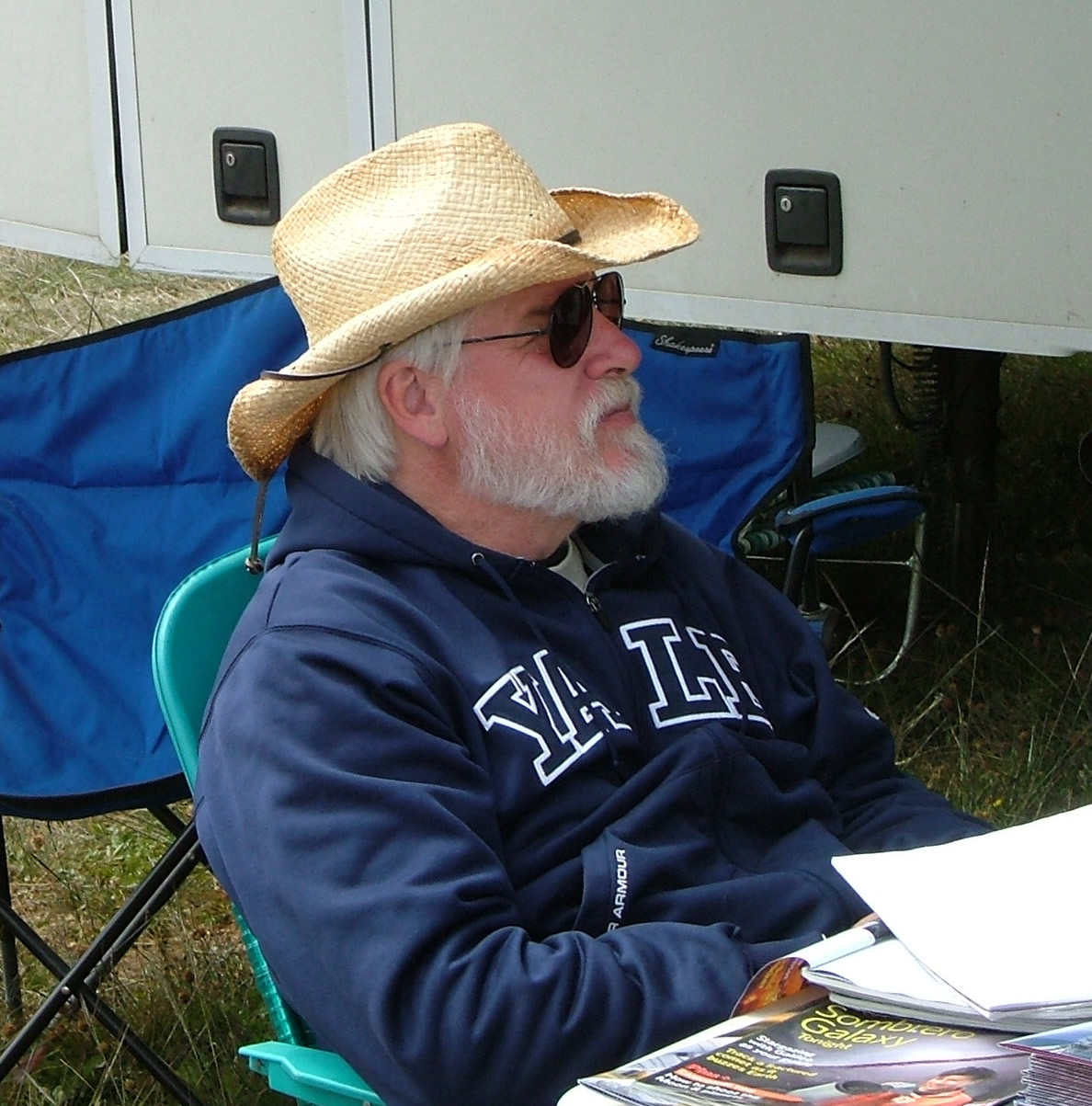 Tom Colwell
It is with a heavy heart that we report the passing of Tom Colwell on March 16th, 2014. Tom was one of Founding Fathers of the Table Mountain Star Party, when he suggested using the Table Mountain site as the location for the annual meeting of the NWRAL and informal star party. This event would eventually become formalized as TMSP. Long-time TMSP attendees may remember Tom for the Night Sky Tours he gave, always imbued with the lore and legend that only he could provide. Or for his impromtu participation in "Mountain Jam Sessions" bringing his musical talents to play for us to enjoy.
For those of us here at TMSPA, Tom was a dear friend, mentor and damn fine gentleman. We will miss him dearly.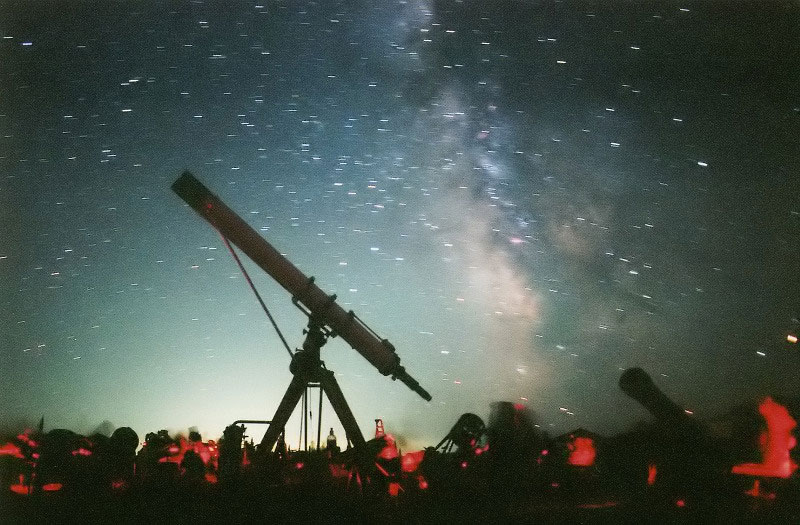 Tom's scope on the telescope field.
---
TMSPA Weblog

Want to stay up-to-date with news and announcements about the Table Mountain Star Party? We have our own TMSPA Weblog service so that you can get those updates via RSS feed. We'll be posting announcements regarding registration, Speakers Programs and other TMSP news on the Weblog. Check it out and subscribe to the RSS feed and you'll always get the latest information.